Incredible Marble Countertops
Are you renovating or refurbishing your kitchen? If so, you are likely looking for a clean, bright, elegant look. Moreover, if you are, you are probably already thinking about investing in a marble countertop. However, marble isn't just sought after because of it's visual appeal alone. Rather marble is often used to symbolize refinement and a certain element of chic.
Marble has a classic look and has been used for hundreds of years as a hard-wearing countertop material. Moreover, while marble is a natural stone, a marble countertop isn't always as expensive as many people first assume. This is because, at our Toronto showroom, we provide natural stone kitchen countertops at the most affordable prices possible.

What are the key Functional Benefits of a Marble Countertop?
Like all natural stone surfaces, marble is remarkably resilient to scratches and breakages which can occur after impacts or from dropped pots and pans. The toughness and hard-wearing nature of the stone is then further complemented by clear sealants which help protect the surface itself from heat and spillages of foodstuffs. Of course, marble itself is considered a soft stone. This means that while it's durability is without question, it's surface can succumb to staining if a seal isn't applied or wears too thin. That said, sealants also have to be applied to granite countertops in order to prevent them being damaged by excessive amounts of water. In this regard, it is important not to avoid choosing the brilliant whiteness of a marble countertop over a soapstone or quartz alternative, purely due to concerns about the stones porousness.
Decidedly Elegant
From an interior design perspective, marble is in many ways superior to stone surfaces such as granite, due to it being so recognizable. A marble countertop stands out. A granite countertop, on the other hand, can often be mistaken for a quartz aggregate alternative. In like regard, neither the best laminate or quartz countertop can come close to replicating the decidedly elegant appeal of marble. The stone sings with quality and a certain majesty, precisely why it is still the stone of choice for leading sculptors and architects.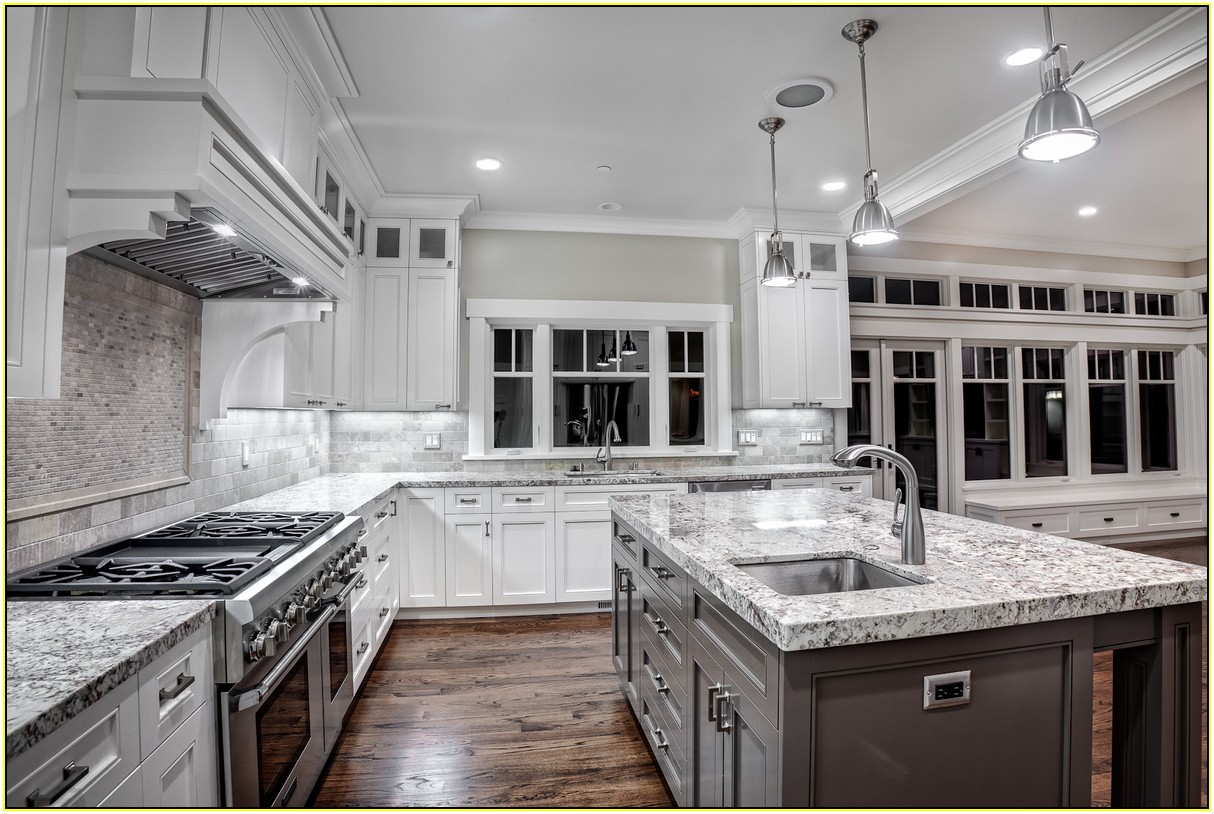 Unique Pattern, Color & Texture
Like with other stone surfaces, the color and texture of a marble countertop is unique to the place where a piece of marble was originally mined. In this respect, while all marble is decidedly beautiful, every countertop embodies it's own unique marbling effect, shade, and color. On the one hand, this is perfect for those striving for a unique feel to their kitchen. However, with this in mind, it is also important to note that it can be almost impossible to find marble pieces at a later date which perfectly match the grain and texture of your counter.
Marble Durability
As a rule, the temperature of anything in your kitchen won't ever be high enough to actually stain a marble countertop. However, excessive heat applied regularly and/or over a prolonged period can cause permanent discoloration to occur. This being the case, it should always be considered best practice to place hot items on placeholders and heat resistant boards. In like regard, marble is porous. In order to prevent staining after spilling liquids, it is, therefore, important to have a marble surface re-sealed frequently. Cons aside, a well cared for marble countertop has the potential to last at least a hundred years or more. This being the case, if you are thinking about adding a decidedly elegant look to your kitchen, make sure to reach out to us today to find out more.