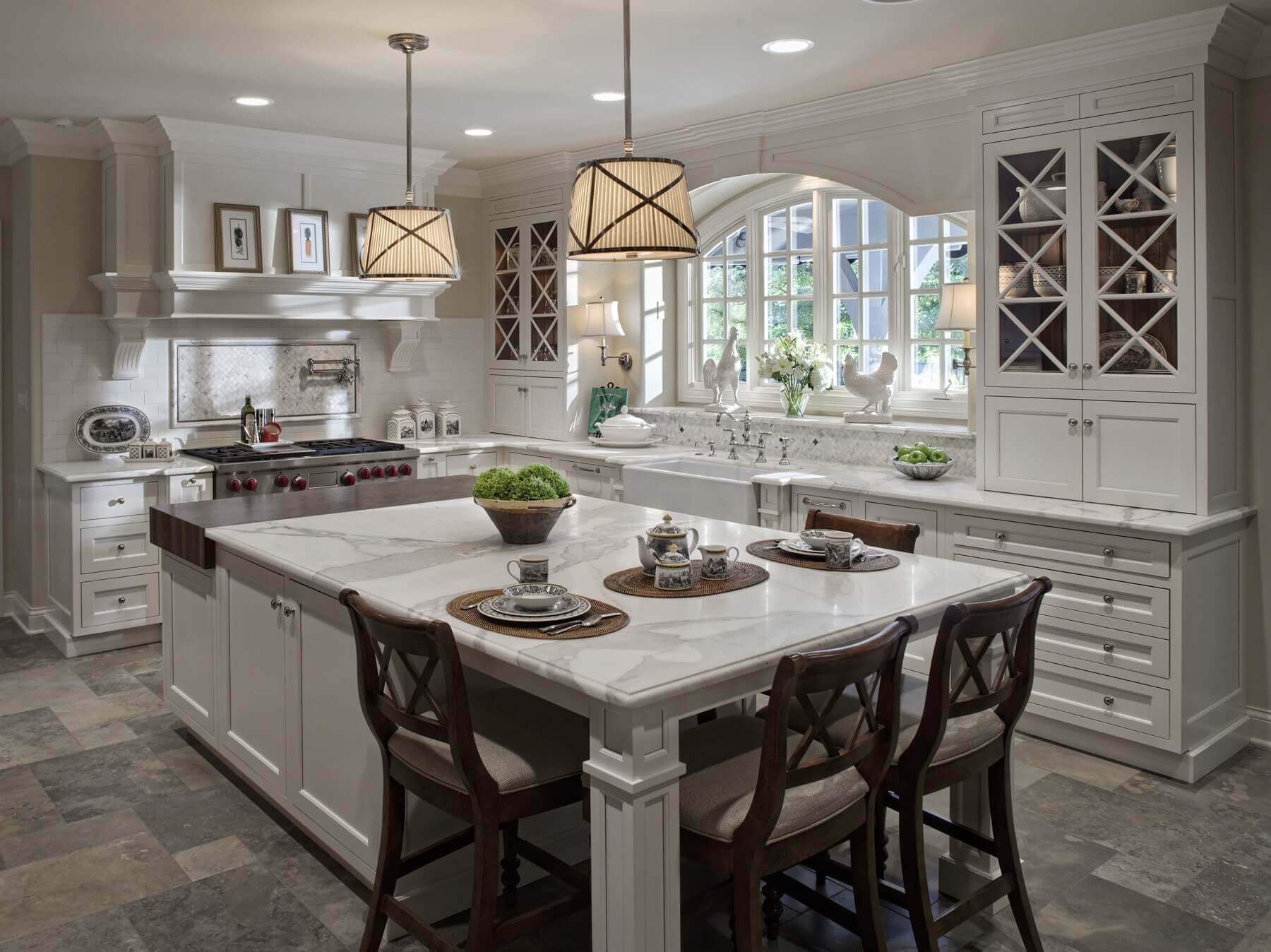 While marble has for a long time been treasured for its unique beauty and attractive nature, heads roll when it comes to its cleaning. Known to stain easily, its highly porous nature poses a lot of complications when it comes to its cleaning. It therefore follows that polishing a marble surface is not like polishing any other surfaces. Commonly used for flooring as well as fireplace mantels and countertops, let's major our discussion on how to polish solid marble countertops.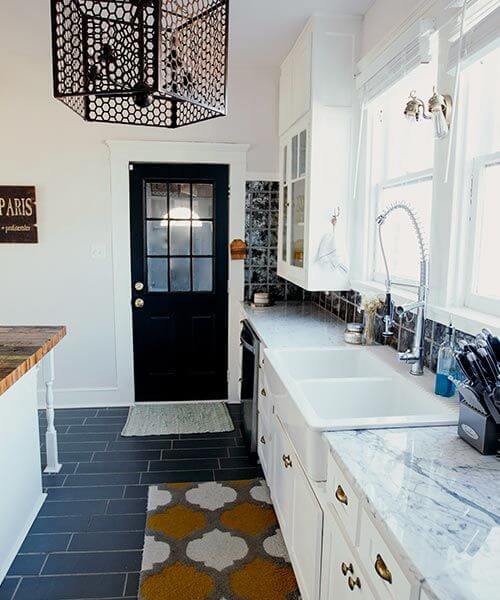 Natural or Cultured Marble
So, what precautions are supposed to be observed when one is cleaning solid marble countertops? The first step is for one to establish whether the countertop is made of natural or cultured marble. This is because the two types have different resistance to scratching and therefore call for different polishing methods, For instance, cultured marble is designed with some protective properties which make it quite resistant to scratching as compared to its natural counterpart.
There are various techniques that one can employ to identify whether their countertop is made of natural or cultured marble. They include use of temperature detection as well as acid identification methods. While natural marble tend to have lower temperatures than the surrounding environment, cultured marble has relatively higher temperatures which are almost same as those of their surroundings. At the same time, natural marble results in some fizzling when acid is poured on it while cultured marble does not. These methods can be used to identify the nature your marble countertops.
Natural Marble
When the marble has been identified, one can use two approaches to polish it. Let's flex muscles and look at the polishing process for a natural marble. The first polishing strategy is wiping off any stains visible on the floor. As earlier stated, marble is highly porous. This property makes marble highly prone to staining since common spills like juices and coffee leave stains on it.
The best way to remove stains on your solid marble countertop is by use of a damp sponge or cloth. All you need to do is rinse the spill until no stain is visible. You can also use lukewarm water to enhance the stain removal process. This is one way of keeping marble countertops ever sparkling.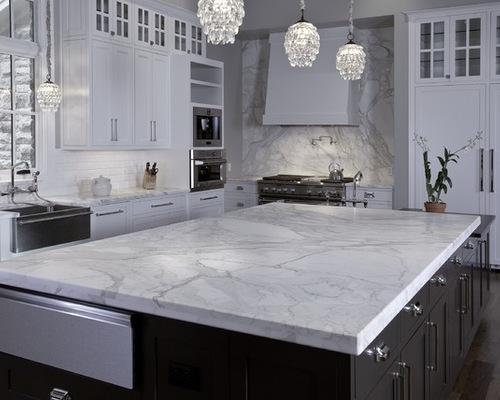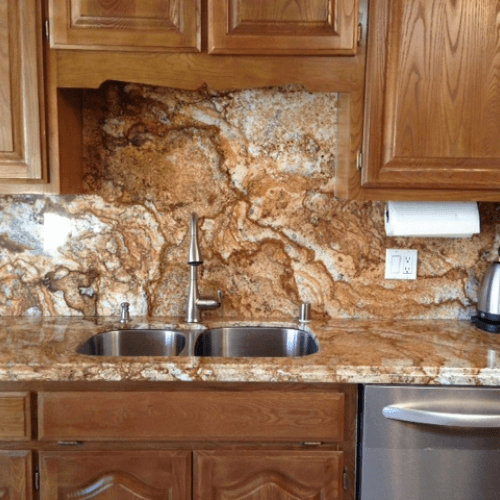 Patience clean
For sticky and stubborn stains, do not worry yourself about them. There is a solution. Poultice is the best sticky stain remover that works wonders for your solid marble countertops in case some stains have decided to pose a challenge to your cleaning abilities. This procedure however calls for patience since it can take up to 24 hours. However, since the results are impressive, a little patience cannot hurt.
This procedure involves use of hydrogen peroxide and some drops of ammonia. After preparing the poultice, you are supposed to spread it over the stained area and then put a plastic paper over it. You are then supposed to let the poultice dry up which might take up to 24 hours. After drying, you are supposed to remove the plastic paper and wipe the poultice with a wet cloth. This method certainly cleans every stain that had become a bother to you.
Dirt & Dust Clean
After all stains have been removed, the next stage is removing dirt and dust. Given the soft nature of marble coupled with the fact that it scratches easily, utmost care ought to be exercised as one tries to remove dirt and dust. One should use a dry cloth which is soft. A mop is also not bad provided it is soft and dry.
Lukewarm water could be used at this stage for cleaning purposes. Soap can also be used provided it is mild and does not contain chemicals which could affect the marble surface. After rinsing, the surface ought to be dried with a soft, dry and clean cloth.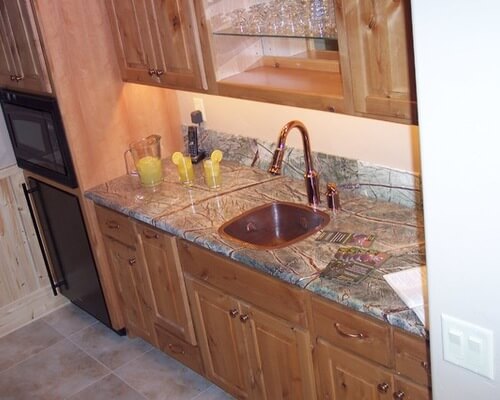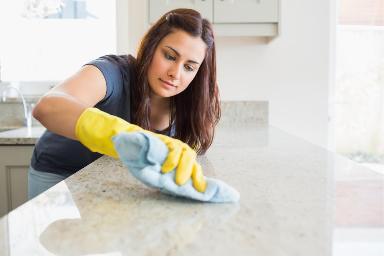 Polishing
After all that is done, the surface is now ready for polishing. Polishing process calls for one to have various detergents as well as products if at all they need to achieve perfect results. First, one needs to have baking powder and water. After mixing the two reagents .i.e. baking soda and water, you can proceed to apply a thin layer onto the countertop then allow it to dry. This could take like approximately 4 to 5 hours.
After drying, one is supposed to use warm water and a clean, soft cloth to rinse the solid marble countertop. After the first wiping, you can now proceed to conduct a second wiping using a different soft and clean cloth. This can be done in circular motions to achieve better results. The process should be continued until the surface dries up. This way, you can be sure to have a sparkling solid marble countertop.
Sealant
Although this is not a must, in case you want to achieve better results, you could also use a sealant. Although this step is optional and does not hide all stains, what is crystal clear is the fact that it goes a long way in making your solid marble countertop look new and clean.
Of utmost importance to note is the fact that when using a sealant, you should avoid making it come into contact with areas which are not meant to be sealed like the wooden parts.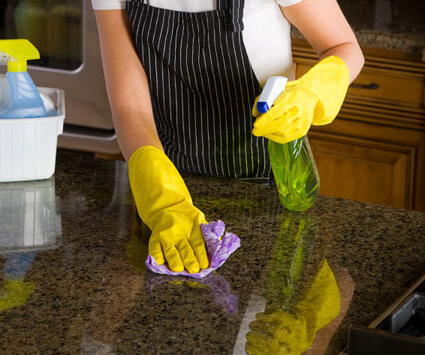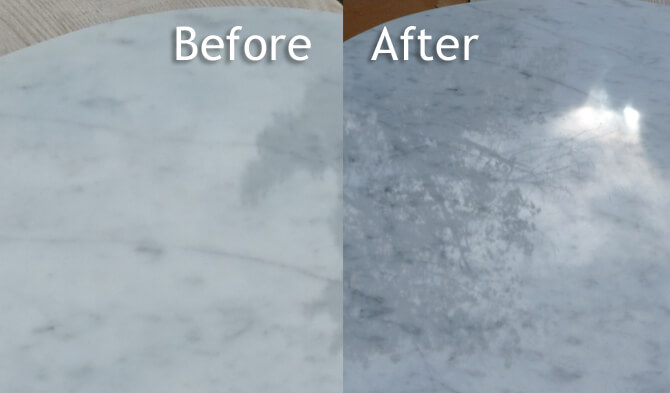 Dry Up
While the steps mentioned above are for cleaning and polishing a natural marble surface, for a cultured surface, the procedure is slightly different. For instance, while natural marble surfaces call for utmost care when cleaning, one can use a brush to clean a cultured marble. After cleaning a cultured marble using a brush, you can use a soft cloth to dry it up and then use a polishing compound to polish it. This means that cultured marble calls for less attention when it comes to cleaning than natural one.
In a jiffy, the procedure on how to polish a solid marble countertop varies depending on the nature of marble used as well as the extent to which stains have accumulated. It is however worth noting that care and caution has to be exercised in the whole polishing process.