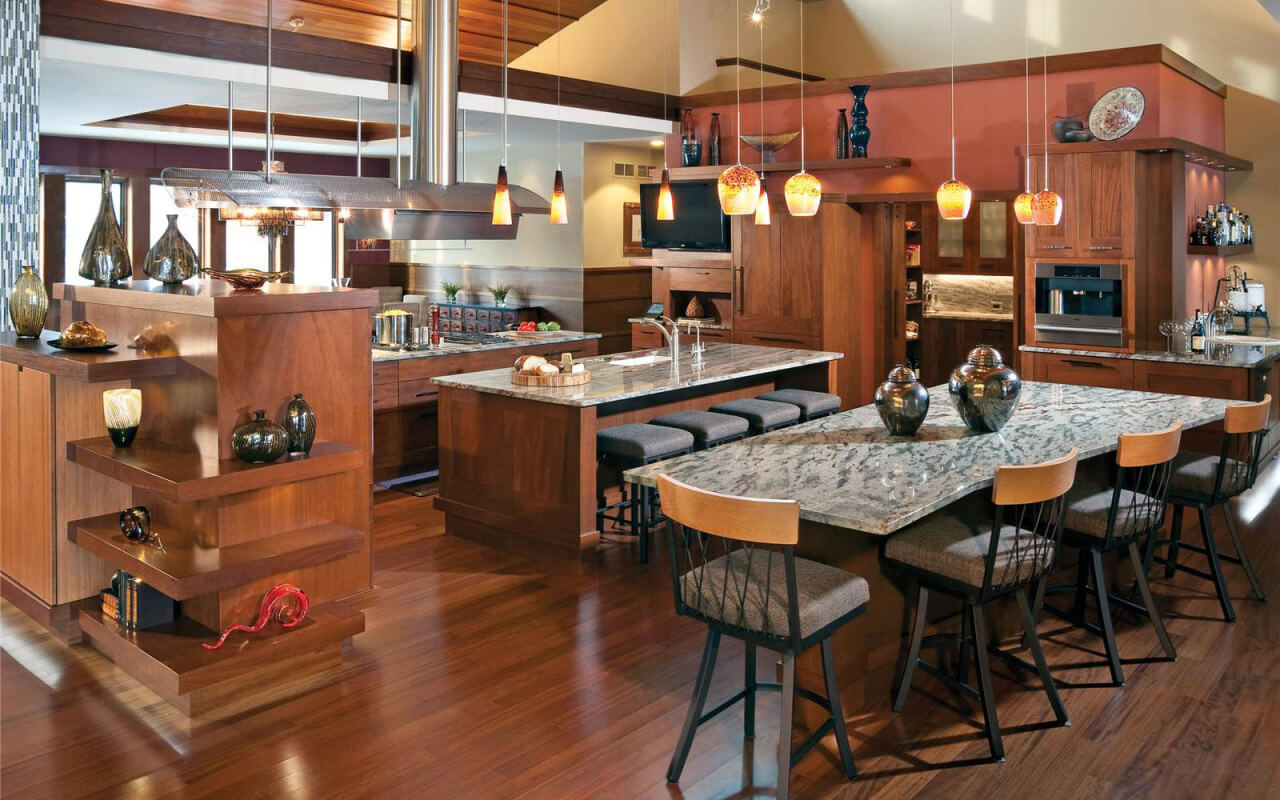 The efficiency and functionality of a room can be increased with Kitchen Islands. They not only serve as a visual anchor in the space but also serve varieties of purposes.
According to the National Association of Home Builders, 50% of buyers consider kitchen islands a must-have in a home and about 70% of buyers want this in their kitchen; this information was derived in a survey they carried out. With this in mind, it is obvious that a kitchen island is a sound investment so we have put together 6o awesome kitchen island ideas you can use in your space.
First, before you go selecting a kitchen island of your choice, there are things you need to consider such as; what kind of design will provide the most utility for you? Custom design or prefabricated design. What features will enhance the existing kitchen and what the space needs? Or maybe you need a storage space or do you need extra storage space? Maybe your kitchen lacks a dining room table or you do, kitchen islands provides extra seating.
Since Kitchen Island takes up a significant amount of floor space, it is best you consider a lot of important factors and make your design intentional. Your decision can be made using different approaches.
The Size and shape of the kitchen island are mostly determined by room's layout; for an enclosed kitchen the best place to keep the kitchen island is in the center of the kitchen in that way it won't be a hindrance to anyone walking through and it can be accessible from all sides. For open floor plans, a perimeter island would be best. There should be a minimum 36-48 inches between the surrounding cabinets and the perimeter of the island; this is very important for the free flow of people in the space.
Here are ideas for choosing the right island, they will aid you get the best choice. From placing additional seating to making extra counter space, get the most out of your space with these few tips. You can choose and combine elements of your choice that would be perfect for your room.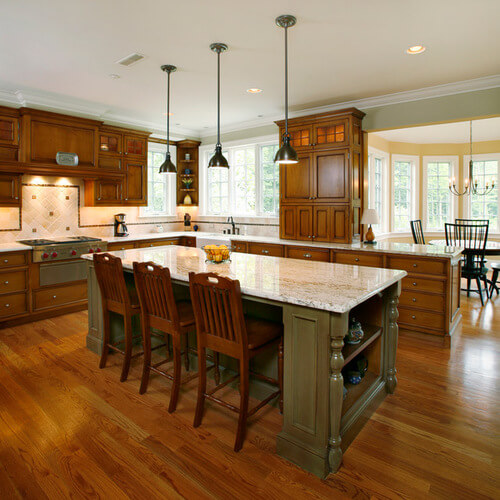 Top ranking Kitchen Island Ideas
Add appliances
Create extra counter space
Usage of the space
Make it multi-level
Add extra seating
black and white countertop island
more storage space
extra counter space
Simplicity is the key when using a kitchen island to increase your kitchen's counter space; there are a lot of benefits to having additional counter space; extra room to prepare meals, more than one chef and it can be used as an area to eat. In designing a kitchen island, you can make use of different color or material to create a contrast to other areas. You can use dark colored Kitchen Island if your regular countertops are white quartz.
Use the space above
Adding a suspended storage above the island can be used to display your best stemware or a matching pan collection and also install various lighting elements or maybe you installed a stovetop.
Extra seating
It does not matter if you have a table for eating meals, or you want to make extra space, you can do this by adding extra seating space in the kitchen island thereby increasing functionality. Kitchen islands also provide a social environment for the guests and the cook. Have a counter overhang to hide the stools and chairs; this will help create additional space.
Add appliances
Spread the workflow throughout the kitchen by installing stovetop and sinks into the kitchen island surface. Ventilation and plumbing are important factors to be mindful off when incorporating this, although it would gather extra cost for the overhead venting or creating extra space to build in-cabinet pipes.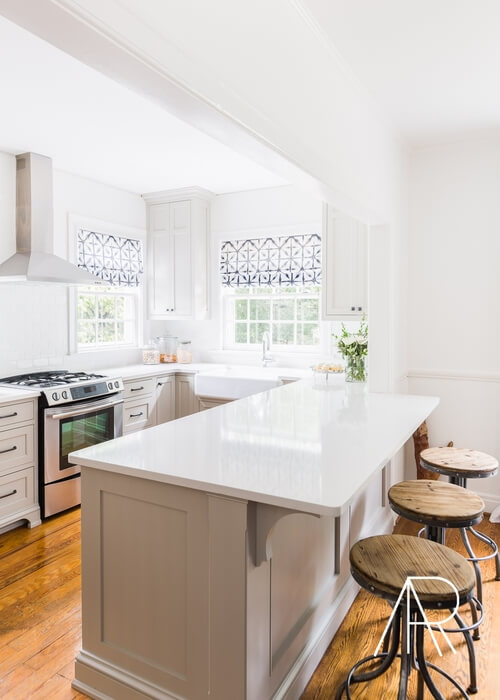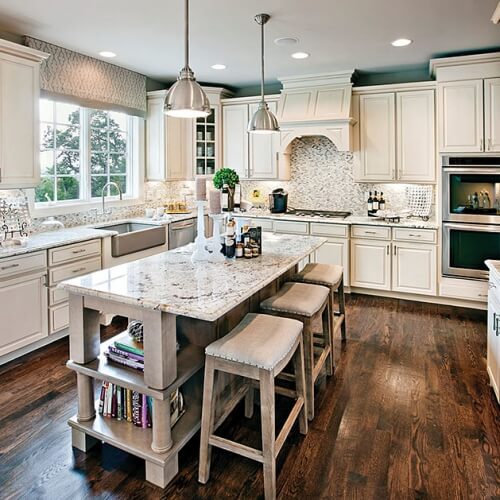 Get more storage
Avoid kitchen clutter and add more storage space to your kitchen by adding more counter space. Cupboards, shelves, and drawers are not necessary when you have a kitchen island, this allows you save valuable space since furniture and appliances occupy a lot of room. Open shelving is also a way of showcasing certain unique items, and dishes and pots can be stored and kept within reach, even the less frequently used appliances are kept away. You can also display cookbooks and various items when you use an open shelf.
Make it multi-level
Creating variation in the height of your island is another dynamic element you can incorporate, and you can increase utility with this element making it feel like totally different spaces. For example, you can add a sink or stovetop or other appliances on one level and a breakfast bar on another.