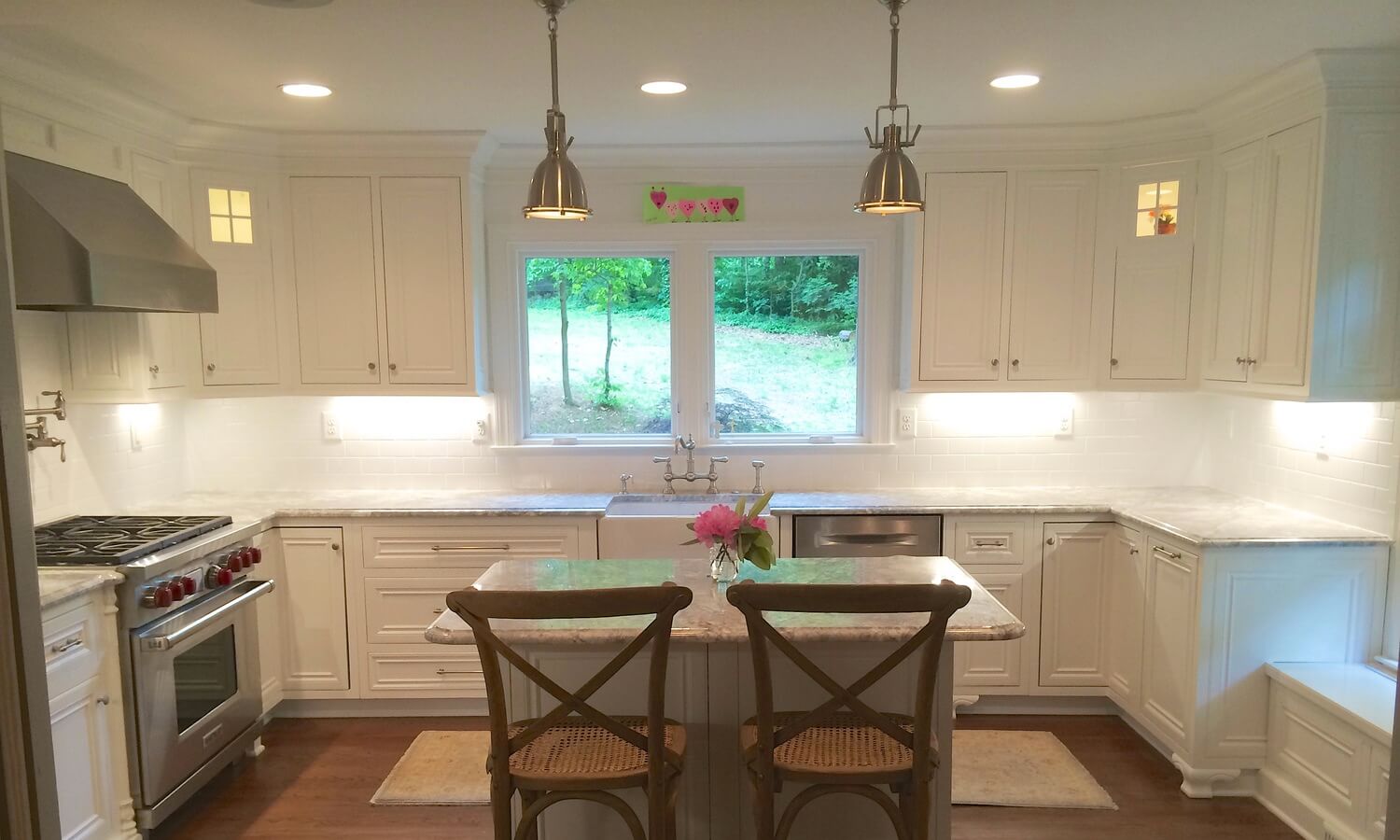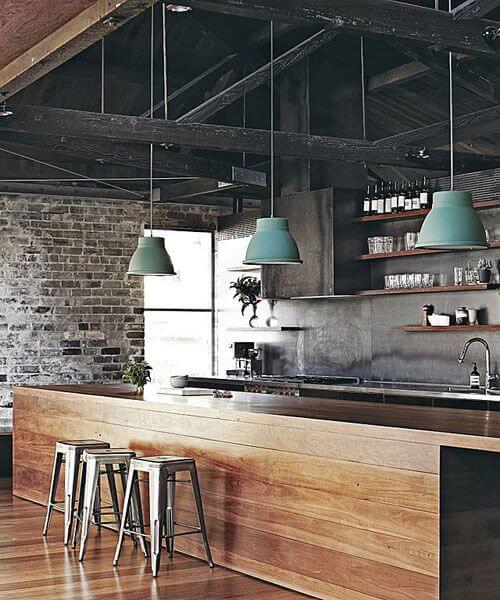 Modern Avant-Garde
In recent times, kitchen cabinets are more innovative, mesmerizing and daring. Avant-Garde means "unusual or new experimental ideas." Modern kitchen cabinets are now created with unusual materials and bold colors perfectly combined to provide form and functionality with unexpected lines. More people are learning that home decor is an extension of yourself and all you love. Important things to do before you start designing is to draw a plan of your unusual ideas and build it, coming up with unique kitchen design ideas yourself.
Backlit Sensations
Mal Corboy truly brings magic to your kitchen cabinet that is if you want to bring something magical to your kitchen. Their beauty is highlighted through their use of innovative lighting built in with surprisingly rare materials. This is what makes them stand out; just skimming through a catalog of these unique pieces and creations created uniquely for each client will provide you with different ideas of the magic you want in your kitchen especially if you are out of fresh ideas for designing your kitchen.
Fantasy Retreat
Why not make that time spent in the kitchen the most magical? It was estimated that a total of 18 years was spent by a woman in a kitchen. Famous designer Kim Daffin designs a beautiful fantasy retreat, a floral designed glass panel that is retractable, with a pop of color purple. This can also be used to store pans and pots. Sleekly designed cabinet doors are to be opened by lightly pushing on them, so there is no need for any handles or knobs and there is additional storage in the island.
Contemporary Kitchen Cabinets with Elegance
You can also create an eclectic mix of old and new designs. Modern kitchen cabinets can be fabulously fresh as well as elegant and contemporary at the same time, They do not conform to standard rules neither do they fit into one niche. If you enjoy, want modern style, and you love classic looks, there is no reason why you can't combine the two. With a backsplash or a bit of beautiful wallpaper, you may bring shine to your cabinets or hardware. Sometimes, when generating kitchen cabinet ideas, feel free to express yourself.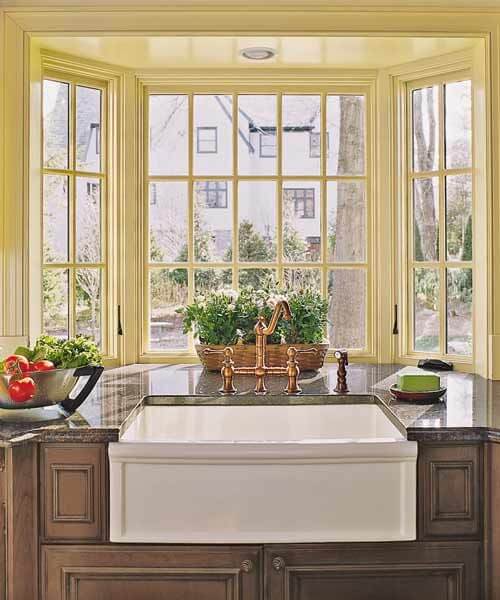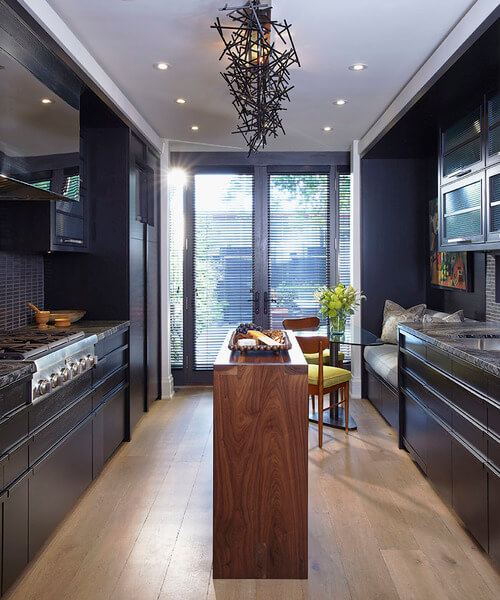 Modern Kitchen Cabinet Ideas that are Bold and Daring
Gone are those days when home decor was an afterthought, now they are fast rising to be the focal points. Wooden cabinets set off by wallpaper, trim or towels used for dishes and frilly curtains brings to mind a traditional kitchen, and a modern cabinet is usually indicated with shiny surfaces, it is difficult to picture it in your head without seeing modern styles are vivid, shiny and unique.
The New "I"
Usually, Kitchens Island is designed in an I-shape. Now it is about bending the rules or breaking them, cutting off the bottom line of capital 'I,' then you are left with a kitchen island that has a cabinet and seats that invite loved ones to sit and spend quality time. Impressive, right? With minimal color pops or an impressive accent wall set off in white; provide a maximum impact in modern kitchens.
Sophisticated Space
If you want your kitchen to be as sophisticated and as refined as you are, in a sleek and sexy way designing with metal flows from the sink to the counter and cabinet doors to perfectly match. You can warm up the look of the steel used in designing the kitchen space with wood floor combined with a monochrome style on various appliance and cabinets used for storage. This says to people that you know who you are, you are confident and a force to be reckoned with.
Blue Contrast
You can make a room more intense using blue and white not only using black and white. The beautiful contrast of colors works perfectly just as well any other color in the background, and for a jaw-dropping effect, you can alternate the two. The bold kitchen cabinets are perfectly accented with white walls. Using the color blue on different shelves and surface, mixed with white cabinetry in order to break up the wall and create a focal point.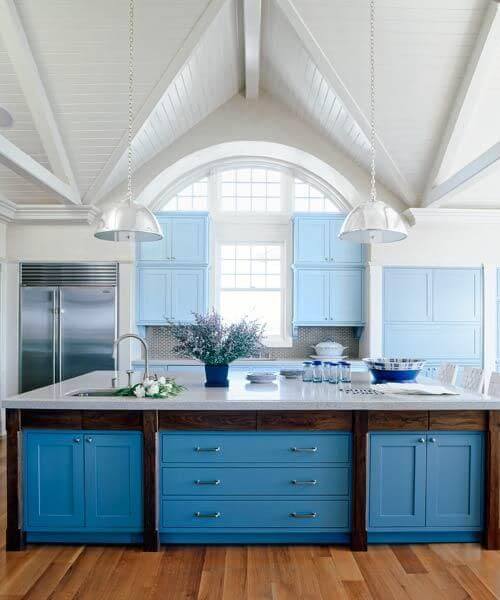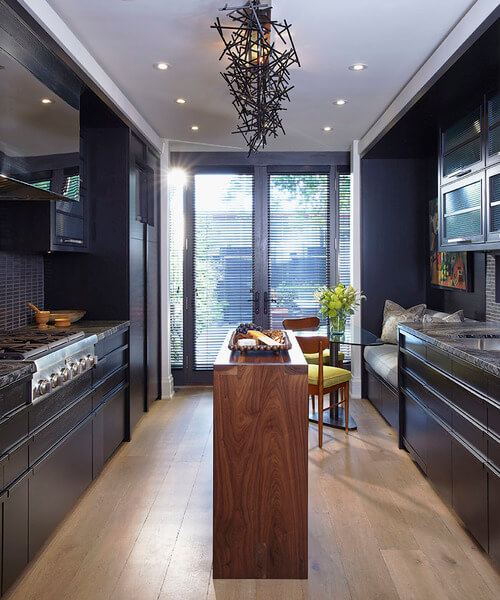 Funkified Retro
A lime green kitchen cabinet brings a refreshingly retro taste to your modern kitchen. You can almost hear Janis Joplin singing when looking at it. Throughout the past decade, brown was a prominent color used in designing a kitchen. Now vibrant colors like, greens, yellows, and oranges are now becoming more popular. Dark brown contrasts well with bright colors such as the lime green and the orange backsplash provides a 70's groovy feeling. Also, the vibe is more pronounced when you add extra seats around the matching kitchen island for friends and family. Just as Inset handles remove the need for hardware, storage space is optimized with even more cabinets below the windows.
Clean and Simple
Sometimes, we just want our kitchen cabinet ideas to be clean, simple, not over-the-top and also manageable. In an open-air galley style kitchen, using light wood and stainless steel can bring a contemporary look, coupled with an oversized island.This creates plenty of open counter space to host guests and cook up your favorite dishes. Adding accessories and chairs that feature curves instead of straight lines soften sharp lines by limiting hardware.
Dramatic Color Blocking
Do not be afraid to try and pull off a look you love, if you love the color blocking trend found in most modern cabinets, do it. Most modern cabinets feature varying colors that are taken off many nations; you can begin with little bright colors on different surfaces in the kitchen, not with a bold image that portrays your newness to the trend. Subsequently, you can add a little extra in the future, make use of different vibrant colors for each cabinet and show them off with a black background that is if you want to take on this trend.