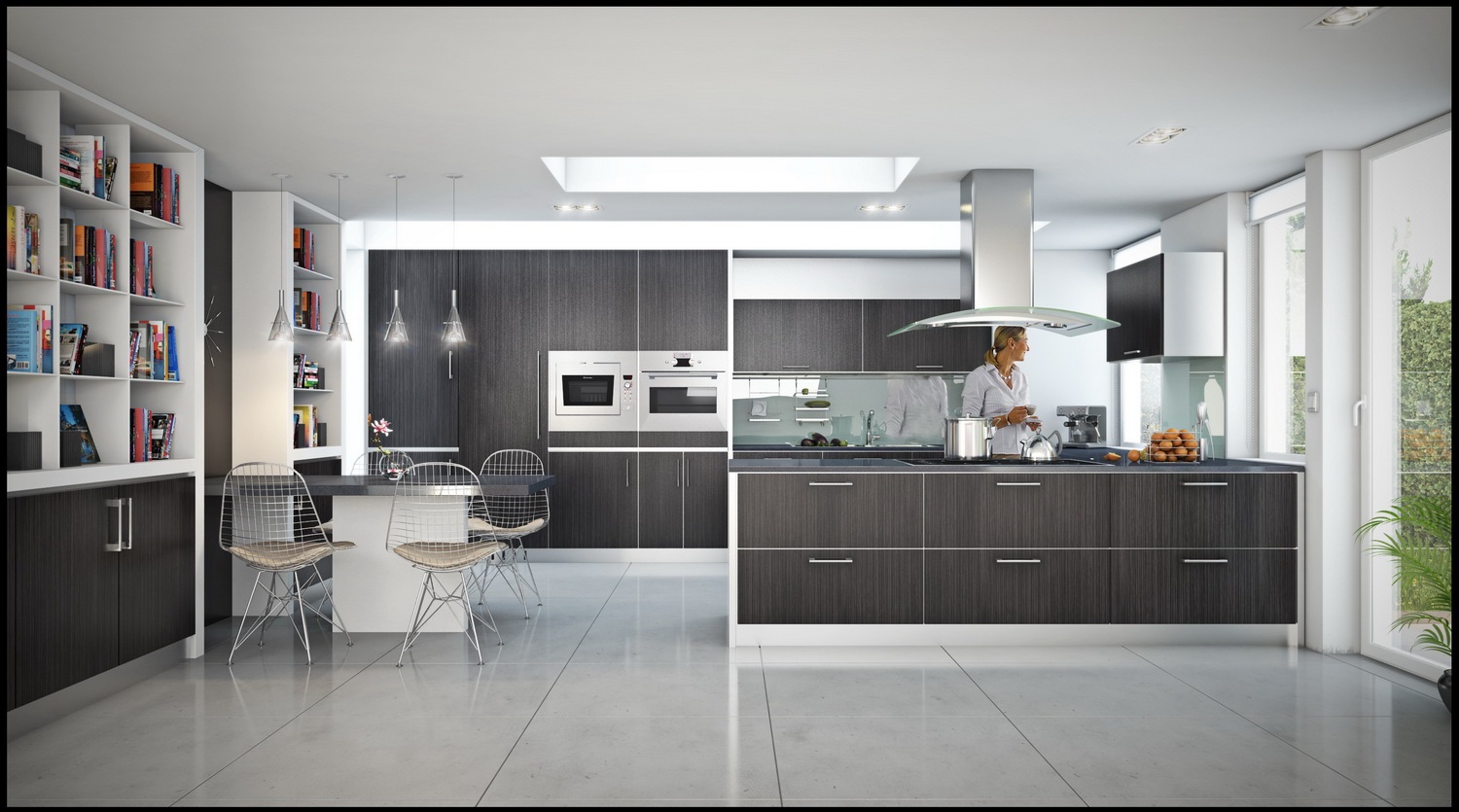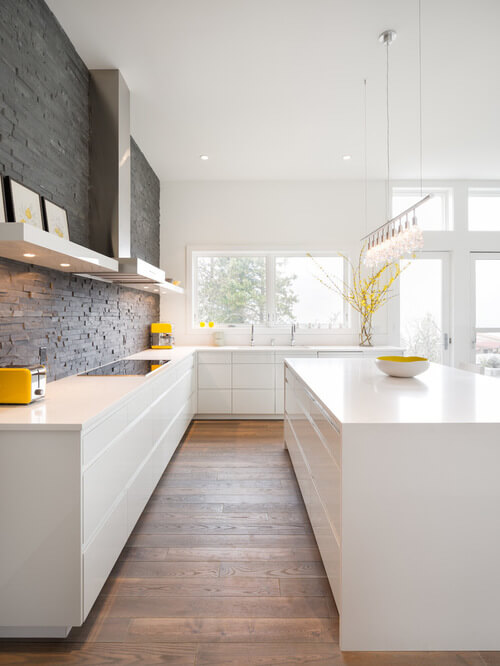 Modern Kitchen Design Ideas
Combined, each of these features help create kitchens which complement many modern lifestyle choices. From healthy eating to modern entertaining, the modern kitchen is all about being no fuss whilst still being the center of your home.
The Minimal Modern Kitchen

With many modern homeowners having more demanding careers than ever before, the minimal kitchen is a perfect modern design choice for busy millennials. A minimal modern kitchen is clutter free. In like manner, a modern, minimalist kitchen will often see smaller kitchen appliance models easily and conveniently stored away until they are needed.
That said, because minimalist modern kitchen designs also make areas appear visually more spacious, minimal kitchen designs are also perfect for smaller properties. Here, further space can be saved via intelligent design features such as pendant lighting, backless stools, and simple yet clean color-schemes.
Ultra-Sleek Modern Kitchen Designs
Because there is an element of minimalism incorporated into many modern kitchen designs, modern kitchens themselves are often benefited by structured shapes and angles. To future proof your own kitchen and make it as aesthetically appealing as possible, you should, in this case, choose designs with hard edges, blocked counter tops rather than rounded designs, and straight edged stainless steel appliances.
Often, the inclusion of more angled kitchens will equip kitchens with the illusion of longer surfaces and higher ceilings. Even better, you can be assured that your kitchen will hold it's value, even after future appliance and decor upgrades.
Choosing a Natural Color Scheme
The key to grading a modern kitchen design in with your existing home decor is to use neutral colors. Such colors can be complemented by occasional bold splashes of color and will often help visually intensify the appearance of angled surfaces and chrome appliances.
Of course, the design you choose should always be personal and appealing to you individually. This being the case, always work with a modern kitchen designer who can help your kitchen reflect you and your homes overall personality.